Beware of Bad Peanut Butter



For the first time in the history of the United States a well known food staple has been linked to 300 cases of Salmonella in 39 states as of Feb 15,2007.

This involves Peter Pan and Great Value brands, these are made by ConAgra. Now generally we never buy Con Agra products because they use cloning methods for what they grow and use and these have not been tested long enough to prove that there are any bad side effects to this method. If the Salmonella in the peanut butter is caused by this it is unknown at this time.

I guess we need to do more research on everything we buy to make sure it is not made by Con Agra since the generic brands don't say who makes them, just who distributes them. Is this deceptive? You decide.

The batch number starts with 2111, and yes we do have one in our cabinet and I have taken a picture of it and of the batch number which is below.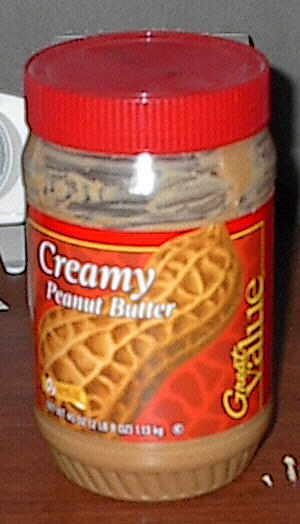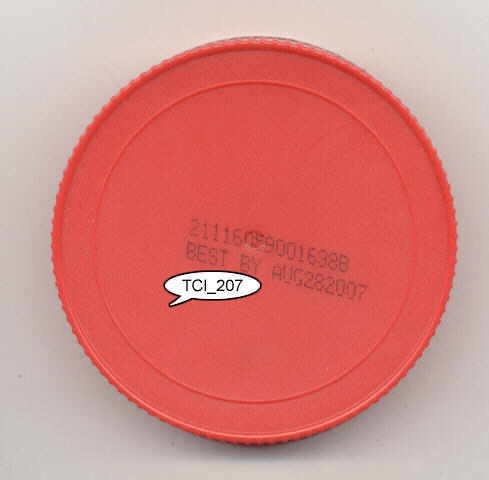 If you have one of these and you have eaten it and have gotten sick, keep this do not throw it away, this is proof that you have it. We are keeping ours and as you can see we are keeping pictures of it as well. This protects us and if there is a law suit, we have proof that we have it. No one likes lawsuits and in this day in age they are ridiculous in what is awarded, however one needs to protect themselves and those that supply the food need to be held accountable if the product is shipped and illness happens.

Unfortunately we used this just before the warnings came out and we are watching everyone who has had this, I made my Peanut Butter Frosting for my birthday cake and also the Valentine's Day cake and several people have had these cakes. I have tossed what was left of the cakes and we are hoping and praying for the best.

Feb 23, 2007

It has been a week and a half since we had our peanut butter scare and everyone is doing ok with no detected side effects.
Now I will say that some of us felt anxiety with the whole Salmonella scare, most of us are aware of the uncomfortable effects of Salmonella. Remember that if you did get sick from this use discretion if you plan to sue. Do it only to cover your medical expenses and what work you may have missed.
One of the things that is wrong with this country are the corrupt, greedy and seedy lawyers who go after millions of dollars on something that should have been taken care of for a few thousand dollars.
Sure you were scared and unsure of what was going on, this should be taken into account, but no one should be awarded millions for a week or two of discomfort.
If you were sickened by this you must have the container and proof you were sick including medical records with a Salmonella test. If you were sickened and you were not tested for Salmonella and you tossed the container, you have nothing. If you have the container, it must test positive for Salmonella.

Remember that peanut butter is really a good and staple food. Don't let this stop you from using it, switch brands or make your own.

If you just want a refund and no harm has come to you, here is info for you.

To get a refund, consumers should send lids and their names and addresses to ConAgra Foods, P.O. Box 57078, Irvine, CA 92619-7078. For more information, call (866) 344-6970.

Related Information:

Salmonella outbreak is linked to 2 peanut butter brands

Peanut Butter Food Poisoning Warning

Peanut Butter Recalled Over Salmonella