Boning a Boston Shoulder

Boston Shoulder Bones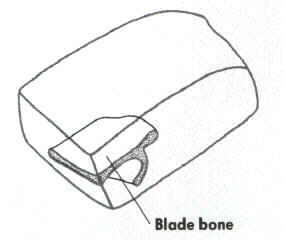 The shoulder blade in this cut appears on the surface as a straight line on one side, and as a hook surmounted by a straight line on the adjacent side.
Beginning The Cut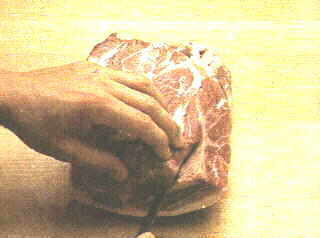 Place the Boston shoulder fat side down so that you can see a straight line of the bone on the surface. Slice into the meat along the top edge of the bone.
Freeing The Top Meat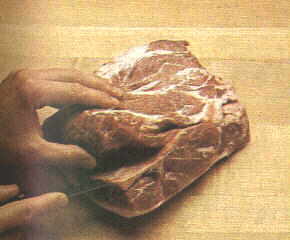 Lifting the flesh, work inward until the entire top of the shoulder blade is exposed. Then cut under the bone, sliding the knife around the curves of the hook.
Freeing The Underside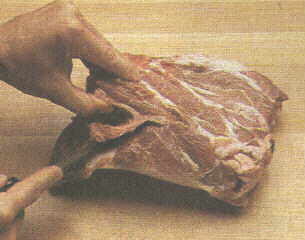 Continue to cut around the curves of the hook on both of it's surfaces, lifting the bone away from the flesh as you go.

Removing The Blade Bone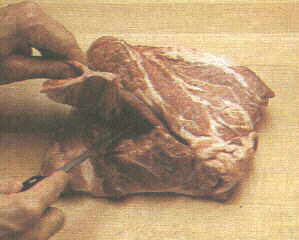 Adjust the position of the bone with your hand to facilitate the work, and cut behind the bone to free it completely from the meat; then pull out the bone.






Some of the information and graphics on this webpage provided by

Copyright ©1967, 2002 Time Life Books Used by Permission