Some Videos

Did you know, that things in the Holy Bible (KJV)(FACT) have been and are proven while things in The Koran (FICTION) have not. Which will you be willing to believe? Do you really want to die over FICTION?

In no way does the Bible say that to be a Christian means you are Anal. No person I have met or heard speak is perfect. You have no business to preach the Bible if you are already judging those you are preaching to. The problem with Christians is they think they know it all when they know nothing. Yes, I know that part bites, but it is the truth.
You wonder why people leave the faith all together, they are tired of the lies and of being judged. Just tell things as they are originally written. Sing and worship onto the LORD. If it doesn't sound real to you it isn't and you need to find another church.
If you are unable to go to church and don't mind seeing things on the internet, Jack Hayford and Andrew Wommack may be of interest to you. These two are who I listen to the most these days.

I am a Christian devoted to the King James Bible (1611). I have been known to use references from other versions, but I am aware of the true meaning of the WORD.
I will not argue with you about if your new version is better than mine, we all know you will not come across a more complete and accurate version of the Bible than the King James(Unless you can afford The Interlinear Bible which is the literal translation).

If you are using another version like the NIV, cross reference things to make sure that they are correct. As I have discovered The New International Version (TNIV) has actually made many corrections to it's original New International Version (NIV) and that there are a few things in TNIV that are more accurate than the KJV.
So, you see even I know that if something has changed to back down a bit. The point is to know what it is that your talking about. Knowledge, especially when it is correct is a very strong learning tool. Be strong for and with your Church, we all can go a long way.

If your witnessing with false doctrine trying to reform the savage who is the real savage?

1 Timothy 4:1 "Now the Spirit speaketh expressly, that in the latter times some shall depart from the faith, giving heed to seducing spirits and doctrines of devils." (KJV)

An example, in the verse below from Romans 13:9 you will find in most modern Bibles that "Thou shalt not bear false witness" is missing. Your very popular NIV Bible is one of those Bibles missing many Words and Phrases.

Romans 13:9: "For this, Thou shalt not commit adultery, Thou shalt not kill, Thou shalt not steal, Thou shalt not bear false witness, Thou shalt not covet; and if there be any other commandment, it is briefly comprehended in this saying, namely, Thou shalt love thy neighbour as thyself." (KJV)

For not do commit adultry, not do murder, not do steal, not do bear false witness, not do lust, and if any other commandment, in this word it is summed up, in(this), You shall love the neighbor of you as yourself. (Literal Translation)



Tribute To The King James Bible




Something to think about, God's WORD is free. If you are reading, learning and teaching via a copyright Bible, is it God's WORD or man's word? You have to have the LORD in your heart to know the truth.

A wise person once said before lending a hand elsewhere, make sure your own affairs are in order. In other words, before donating your money to a Church in another community, state or country, make sure all is well in your own town.
That wise person by the way is me (John Sutton). I have a hard time sending my money out of the area, when here in Pueblo, Colorado people are starving and living in the street.
Be wise in your decisions, help is needed all over, your town is no different.
In order to help others in the world, we first must be strong.

WARNING! The Book of Mormon is not a companion to the Holy Bible. Do not get fooled by this gimmick to trap you into a Cult that has an agenda of it's own.

On this war against terrorism, I believe we are in great danger in the world, these people who are killing innocents, will kill more in the States and the rest of the world. Just recently a group in New York with ties to Extreme Islamics have said it is the end times for the United States and Europe. Why isn't anyone listening to these warnings? Our government is foolish and so are the people who won't listen. If you think that this will blow over, think again. This is a World at War, thanks to Extreme Islamics. Do you want to live as slaves? If not then you better protect yourselves and your country. Women won't be allowed to do what they are doing now, some of that they shouldn't be doing anyways. Women aren't meant to be looked upon as sluts and that is how Hollywood and business for profit portrays them. Things do need to change, if Extreme Islam wins this, things will change for the worse and you will never live free again.

Be a pawn, be a toy, be a good soldier that never questions orders. Man kills for his own purposes, do we really need a belief to kill? Isn't it time to stop being the pawn in a war where no one will ever be right? We have no reason to hate our brothers, we will never move ahead, if we can never leave our past and our past is that of war.

Abraham is the rightful Prophet of Islam, not Mohammed.

If you don't agree with my statements, then be mature enough to explain things in a coherent email. Any hate mail sent to me goes directly to the FBI along with all the stringers in the email. The government has been my big brother for years watching what I am doing. I have an International website, to expect all my activity isn't being watched is nuts .
Why get bent for being watched, if you're not doing anythng illegal then you have nothing to worry about. I have lived a good but sometimes hard life, I don't always agree with what others say and I don't expect others to agree with me, what I do expect is for others to act mature.

shhhhh..... stop, listen, read, think, learn...........

Is what you are listening to really truth? Is is what you are listening to deceit? True Knowledge is power, is your Knowledge true? Are you backing up what you are listening to by reading the text yourself? Are you comparing that text with other material?

"It is better to take refuge in the Lord than to trust in man." Psalm 118:8 (NIV)

Technology is a wonderful thing. I at times will shut everything down and just read from a light. This way I can stop and think and I can answer whatever questions that may come to me while I am in this peaceful mode. Everyone should shut off the technology a few times a week and just turn on one light and read, prayer and or meditate. The Lord speaks to us in many ways. Speak back to the Lord.

I was listening to KTLF when I heard a part of this scripture. It is hard to explain when you are touched by a scripture, I immediately emailed them and asked if they could tell me the whole scripture and what version it came from. They got back to me in a matter of hours, with no questions as to why I couldn't figure it out myself or that I should have known it if I am a Christian. The hardest thing I have found to accept is this belief that we have to know everything there is about the Bible and have it memorized, some of us don't have that ability and for others to look down on us is wrong. How does that one scripture go on Thou shalt not Judge.... You know what I mean. Thanks again to KTLF




The Whole Picture (Are you seeing the Scriptures in whole, or are you seeing them in pieces?). Some Churches only teach parts of Scriptures, this is wrong. Some people only preach parts of Scriptures as being the Word of GOD, this is wrong. If you are only learning in pieces, then you will always be a broken puzzle with no hope of being complete. In time you will have the wrong ideas of what the Bible really means and teaches and you will wrongly judge others. You will also think that you are being told to do something, that the LORD is leading you, but you only have half a picture and so you truly will not be doing the Word of the LORD. You will be doing something that is very wrong falsely thinking that you are following what the LORD wants you to, but you only understand parts of a Scripture. Don't make these mistakes. Read all, learn all. Stop going to Churches that only teach parts of Scriptures. Stop listening and believing those who speak only parts of Scriptures. You couldn't drive a car with no rims and tires, what makes you think you know the Bible when you are only getting parts of Scriptures?
Love Sex Lust Sex
Luke 6:18-49
Ever thought about lending a hand to your Pastor?
Pastoral Help
Crimes against GOD and Nature

1 Corinthians 6:1 (NIV) which most Churches use says... Do you not know that the wicked will not inherit the kingdom of God? Do not be deceived: Neither the sexually immoral nor idolaters nor adulterers nor male prostitutes nor homosexual offenders

Where to Look in the Bible

Hear My Prayer



An argument of Bible versions versus the true Bible,
The King James Bible
.
The King James Bible Companion
Truth, Love, and Newness of Life
Why Muslims become Christians
.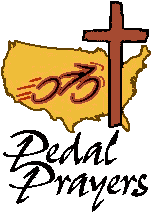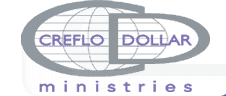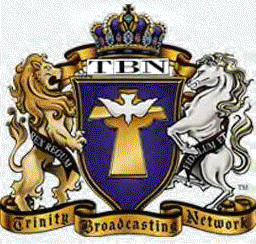 One of the notable preachers and healers that still uses the King James Bible
Benny Hinn Ministries




For Great Gospel Literature, visit
Chick Publications
.
Think Bible Ministries
One of our favorite local Colorado ministries is
Derin Live!
Basic Instructions Before Leaving Earth visit
Bible Land
Need a sermon, bible software, answers, this is a good place to go Christian Books and More, make sure you tell them that you found them through this website.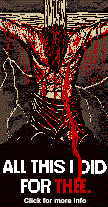 Here is a really good site
Perry Stone Ministries
And yet another neat site : Hal Lindsey
Jack Hayford Ministries

Focus on the Family


More Real World News : JVIM