The Office



A list of our critical Inn Needs.

The main computer features an ASUS M3a78-CM Motherboard, AMD Athlon 64 X2 5000+ CPU, 320 GB HD, OCZ Fatal 1066 mhz 4 GB Memory, Windows Vista Ultimate 64-Bit Operatng System, dvd+rw, 3.5 floppy, nvidia 512mb onboard video card, the case is an Xion using thermaltake fans and 550w power supply, with a AOC 20 inch led monitor.

I am looking at a programmable keyboard, some of those things I constantly add with the html editor can be done with programmable keys. I am also looking into a IRISPen Express, with this I could copy the words from my research materials instead of typing. My hands get sore after a few hours of typing. I am looking at things that will help me be more productive. We may not be as large as other Cooking sites, but we do enough that warrants us to have helpful tools like those listed above.

And an HP Laserjet 1300.
And yes, I am still wanting a server.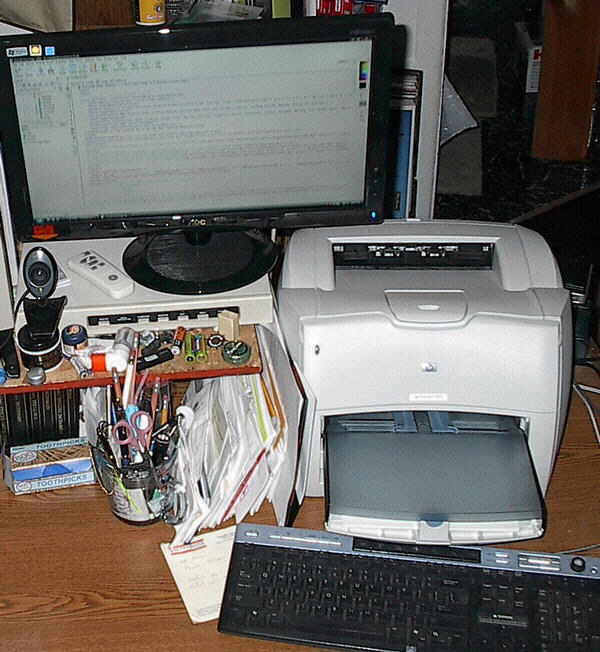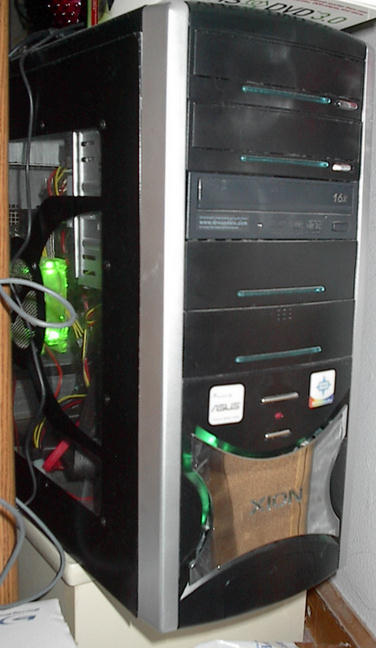 My other computer has an Biostar MCP6PB M2+ GeForce 6150 Socket AM2+ MB, AMD Athlon 64 X2 4200+ Socket AM2 CPU, Power Up Black 336 ATX Mid-T Case w/450w PSU, CRUCIAL 3072MB PC5400 DDR2 667MHZ, Sabrent USB 2.0 Internal Multi Card Reader, Blu-Ray, 512mb nvidia video card, soundblaster ultimate sound card, dvd rw and two 17 inch monitors.
I also use this to watch tv or a movie from one of the sources in the office and to do audio and video recordings with.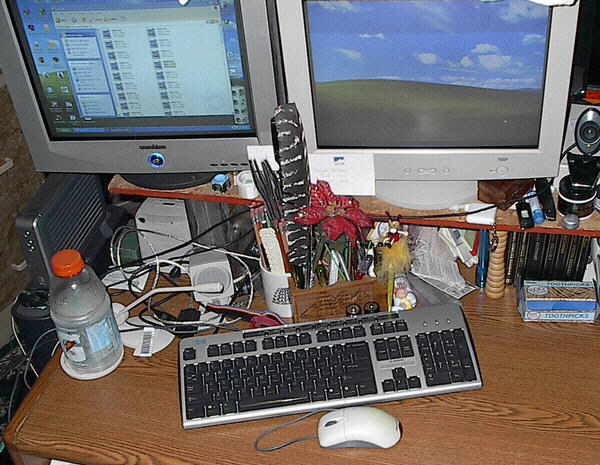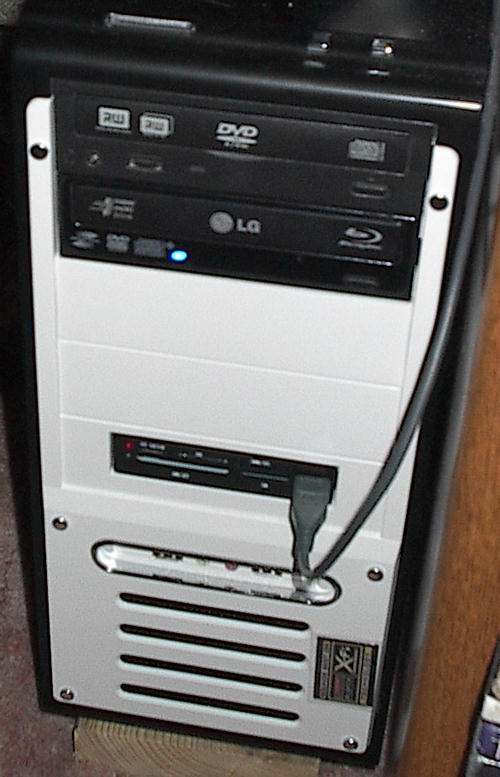 I also have the input station.
There are three computers.
1. A Compaq Presario with Intel 1.7ghz cpu, 768 mb ram, 128 mb msi agp video card, dvd rw. cd rw, 3.5 floppy, 100 gig hd total, Windows XP.
2. Dell with intel 1.2ghz, 512 mb ram, 64 mb nvidia video card, cd, 40 gig hd, Linux Ubuntu 9.
Learning Linux so maybe one day get away from the always unreliable Windows.
The Commpaq and Dell are linked with a cable switch assembly and use the same keyboard, mouse and 17 inch monitor.
3. AMD 350mhz cpu, 256mb ram, 8mb ati all-in-wonder-pro video card, 6gig hd, 3.5 fd, 5.25 fd, 32x cd, cd rw, 100mb internal zip drive, Windows ME, this computer handles the older software that I use and I convert the old 5.25 floppy disks onto a 3.5 floppy.
When needed, I hook this computer into the one monitor.
The other equipment is an HP 5300Cse scanner and an HP Laserjet 3100 printer.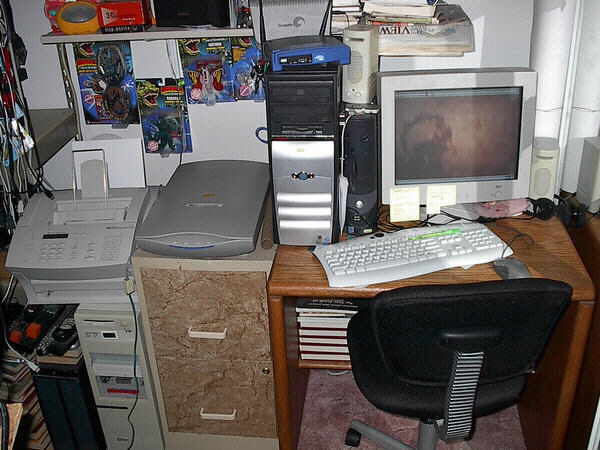 I have been emailed about the books that I use. Having some extra time recently I took some pictures. One day I hope to have some 6 foot tall bookcases that match to put the books in. I still don't have all the books out. So, click on any of the pictures to view the larger one.