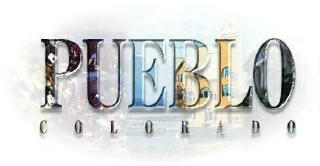 Avondale is set 4,556 feet above sea level
Beulah Valley is set 6,160 feet above sea level.
Boone is set 4,476 feet above sea level.
Colorado City is set 5,853 feet above sea level .
Greenhorn Mountain starts at 6,900 feet above sea
level in Rye and rises to 12,347.
Pueblo is set 4,662 feet above sea level.
Pueblo West is set 5,060 feet above sea level.
Rye is set 6,900 feet above sea level.
Salt Creek is set 4,000 feet above sea level.


Current Weather Conditions for Pueblo West, CO

Current Weather Conditions for Beulah Valley, CO

Current Weather Conditions for Boone, CO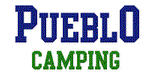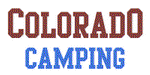 When planning to come to Pueblo, remember that this is a small town. Most of the smaller shops and restaurants are closed on Sunday and Monday. This is especially true of the places downtown and near the River Walk.

If you're into just the major places, anytime of the week is fine.

A smoking ban statewide since July 1st, 2006. There are some exceptions like at the casinos.

Pueblo is a booming city with much to offer although I don't have all the businesses listed that are in Pueblo, we do have what larger cities have to offer in the lines of medical which is something a lot of people look for.

Unlike areas like Florida and California we don't have hurricanes or earthquakes. Its not all roses though, we get winds and hail. Summers can get to 100°F or higher sometimes, most of the time it doesn't get above 97°F,
much cooler than living in Arizona or Nevada. Winters are generally mild, blizzards are rare, mostly a couple of inches of snow a season that generally melts in a couple of days. This is mainly for Pueblo and Pueblo West. The rest of Pueblo County including areas like Colorado City, Rye and Beulah, receive more snow and sometimes more rain. These areas are at 6,000+ feet and Greenhorn Mountain is at 12,347 feet. If you need a change, give Pueblo a try.

As mentioned before, this city is booming we have many parks, an airport, a zoo, several race tracks, many places to go fishing in and around Pueblo. We have those classy places to eat as well and also some hotels. Pueblo has it's own river walk. If you haven't been to Pueblo, come for a visit you won't be disappointed.

We have been overrun by the big box stores and restaurants and now we are getting complaints by people saying how bad the service is. As far as I know, this problem is only with the chain stores, this is from shoddy management. The box stores are not a representation of Pueblo, many have come and gone promising new jobs and then pulling out. When they pull out they take the jobs with them. Since they ran the mom and pop stores out, there is nothing to replace what has been lost. Our identity as a good city is being tarnished by box stores who can care less about Pueblo, they only care about profit. Part of that profit is to have all the females look and act like sluts and to ignore you when you have a question about something that isn't expensive.
Our city government has heard of these complaints but they lack the balls to do anything about it and continue to look the other way.

Most of the places listed are of the ones we have been too. I would rather experience a place first before listing it so I know what they are about and how well they treat people.

Below are some places that may be of interest to those who live here, want to visit here, or who want to live here.



Artisans
This will eventually be a large selection of artists, sculptures, pottery makers and others in the Pueblo area. Look in the Museam and Art Galleries section for places to visit that have a selection of fine wares and paintings and such.

Autos
Some Automobile type place in the Pueblo area.

Camping
Some Camping places in the Pueblo area.

Churches
Some Churches in the Pueblo area.

Cookbooks
Some cookbooks from the Pueblo area.
Events
A list of Events for the Pueblo and Pueblo County area.

Libraries
A list of Libraries in the Pueblo area.
Medical
A list of Medical facilities in the Pueblo area.

Restaurants
A list of Restaurants that we have been too.
Schools
A list of Schools in the Pueblo area.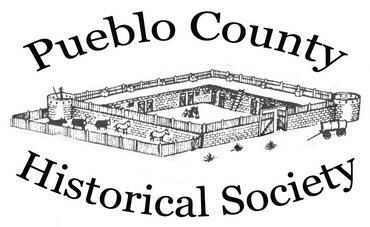 If your looking for a particular service, these places should guide you;
Pueblo, CO
Qwest Directory
ABC A Better Community
- Get Involved